Harnessing the 5G Consumer Potential
Date / Time: 
Thursday, January 21, 2021, 10:00 a.m New York / 3:00 p.m London / 4:00 p.m CET
Overview:
The introduction of 5G unlocks new possibilities for service innovation and value creation. With that comes new business opportunities for communication service providers (CSPs).
By being proactive and innovative, CSPs can drive consumer uptake and 5G differentiation, addressing a significant USD 3.7 trillion in revenue opportunities by 2030.
In this webinar, we discuss the business opportunities that 5G creates in the consumer market, covering the CSP core business of mobile broadband as well as adjacent areas like Fixed Wireless Access and advanced digital services.
Key topics include:
Global 5G enabled consumer business opportunities 2020-2030
The impact of the pandemic on consumers' willingness to pay a premium for 5G
The importance of use cases, identifying which ones will drive consumer spending and revenues
The revenue and ARPU upside associated with a proactive approach to 5G
Driving consumer value through innovation and partnerships – an introduction to Ericsson Startup 5G
Moderator: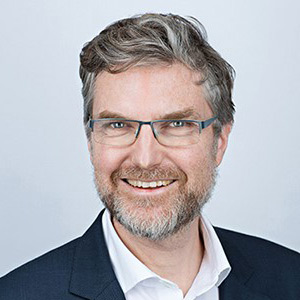 Guillermo Escofet, Principal Analyst, Digital Consumer Platforms, Omdia
As part of Omdia's digital consumer platforms team, Guillermo covers mobile app ecosystems, including the mobile augmented reality market; partnerships between over-the-top (OTT) media/digital services companies and communication service providers, with an emphasis on bundling; and carrier billing across media and other verticals.
Guillermo focuses on monetization and partnership strategies, and he sizes and monitors consumer spend transacted via app stores, advertiser spend on in-app advertisements, media and other digital services revenue derived from wholesale or revenue-share bundling deals with communications service providers, and the wider market for carrier-billed OTT products and services. Guillermo has a long pedigree at Informa covering mobile media. Before joining the company in 2002, he worked as a business and current affairs journalist. He is fluent in English, Spanish, and Catalan. Guillermo holds a history and politics degree from the University of Warwick in the UK.
Speaker: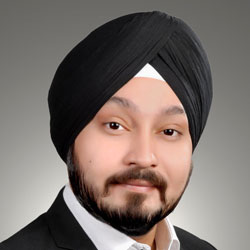 Jasmeet Sethi, Head of Ericsson Consumer Lab, Ericsson
Jasmeet is responsible for consumer and market insights function at Ericsson Research. He oversees a team of researchers and data scientists that uncover consumer insights and evaluate key trends that impact Ericsson and its customers future direction and strategy. He has over a decade of experience across wide variety of industries including telecom, technology, media and financial services where he has worked on a very wide range of consumer insight, strategy and brand development projects.
Webinar Registration
To register for this webinar, please complete the form below. Take care to provide all required information (indicated in red). Press Register to complete your registration. If you have already registered for our site or for one of our webinars, you may login to register without re-entering your information.
Registrationthe act of enrollingMore (Definitions, Synonyms, Translation)